Marton RSA and Citizens' Memorial Hall Upgrade
Work on the renovation of the Marton RSA and Citizens' Memorial Hall has begun after a $500,000 Provincial Growth Fund (PGF) investment was announced for the Rangitīkei District Council.
In May 2021, the Government earmarked funds for the renovation of town halls and war memorials as part of a renewed PGF focus on projects with more immediate job and economic benefits, as part of COVID-19 recovery.
The hall was built circa 1959 and then extended in 1986. The renovation project includes the removal of asbestos, a new emergency exit, electrical and heating works, fire alarm installation, painting the interior and wheel-chair accessible toilets.
The project will take five months to complete, during which 25 people, including 14 living in Rangitīkei, will work on the project. Council will schedule the works to minimise any disruption to Hall users who have bookings.

---
Project Updates
25 April 2022
Stage one of the upgrades to Marton RSA and Citiezens' Memorial Hall are now complete and the facility is open for booking.
Completed works include:
Removal of asbestos from the ceiling of the main hall and RSA room
Reinstatement of ceilings with new plasterboard where asbestos was removed
Removal of infrared heaters
New heat pumps in supper room and RSA room
New electric switchboard
Partial rewire and new lighting
New fire alarm and emergency lighting
The project is now in stage two which includes:
Replacement of the upper windows in the main hall
Renovations to the main bathrooms to enable full accessibility
Addition of a new fire exit door from the main hall.
Building consent has been granted for the bathrooms and fire exit door, and work will take place across the next two months. Stage two will occur while the building is open and wont affect usual operation.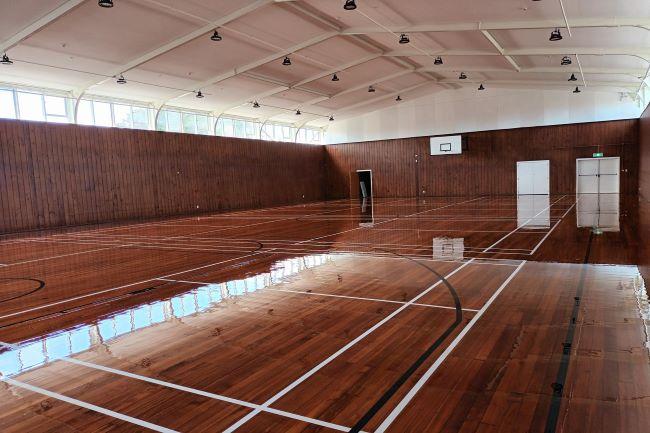 ---
2 November 2021
Contractors have been working hard to get the hall open as soon as possible. They have reinstated the ceiling, repainted the entire hall (including the supper room and the RSA room upstairs) in accordance with fire regulations, as well as additional wiring to allow for wifi capabilities.
The final part of Stage One is flooring of the main hall, which is due to start towards the end of November/Early December. At this stage we are looking to have the hall re-open for bookings early in January 2022.

---
13 July 2021
The contractors completing the upgrades to the Marton Memorial Hall have almost finished rewiring the building and installing modern fire alarms. A new ceiling will be installed, and then the hall will be reopened. Planning for a second stage of upgrades has commenced which will include heating of the main hall, disabled access toilets, exterior lighting and fire retardant paint inside the building.
Further information will be shared regarding future closures to the hall when dates are confirmed.