Rangitīkei District Council welcomes returning and new elected members
October 19, 2022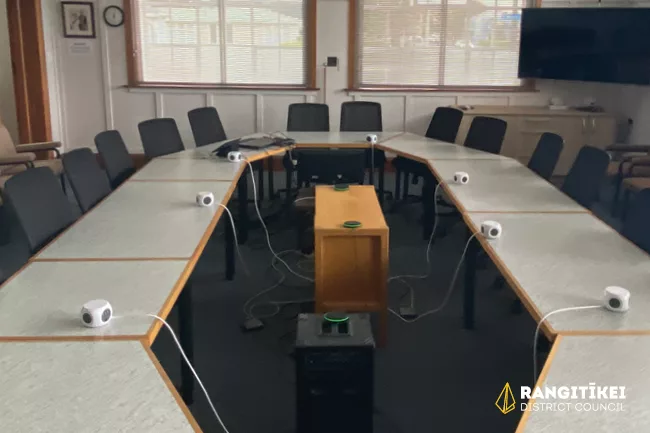 The final results of Rangitīkei District Council 2022 Triennial Elections have been declared, and the Council now welcomes seven returning and four new councillors to the Council table.
The newly elected members join re-elected Mayor Andy Watson for his fourth consecutive term as Mayor, with the inaugural meeting of the Rangitīkei District Council to be held on Tuesday, 25 October 2022.
Rangitīkei District Council Group Manager Democracy & Planning, Carol Gordon, says that the Council will start with a Mihi Whakatau at 12pm, followed by the Inaugural Meeting at Te Matapihi Hall in Bulls.
"This is a special occasion for us as we welcome our first formal tangata whenua representatives; Tracey Piki Te Ora Hiroa and Coral Raukawa. Both Councillors Hiroa and Raukawa were previously on Council representing different wards, and it is a significant milestone to welcome them back to Council representing Tiikeitia ki Uta (Inland) Ward and Tiikeitia ki Tai (Coastal) Ward respectively."
Alongside the returning Councillors, Tuesday's meeting will see Council welcome newly elected members; Jeff Wong, Simon Loudon, Greg Maughan and Jarrod Calkin to Council.

Rangitīkei District Council 2022 Triennial Elections Results
Rangitīkei District Council
Tracey Piki Te Ora Hiroa (Tiikeitia ki Uta (Inland) Ward)
Coral Raukawa (Tiikeitia ki Tai (Coastal) Ward)
Gill Duncan (Northern Ward)
Jeff Wong (Northern Ward)
Fi Dalgety (Central Ward)
Richard Lambert (Central Ward)
Simon Loudon (Central Ward)
Greg Maughan (Central Ward)
Dave Wilson (Central Ward)
Jarrod Calkin (Southern Ward)
Brian Carter (Southern Ward)
Rātana Community Board

Taihape Community Board