Public consultation for our Community Spatial Plan is now open!
March 09, 2023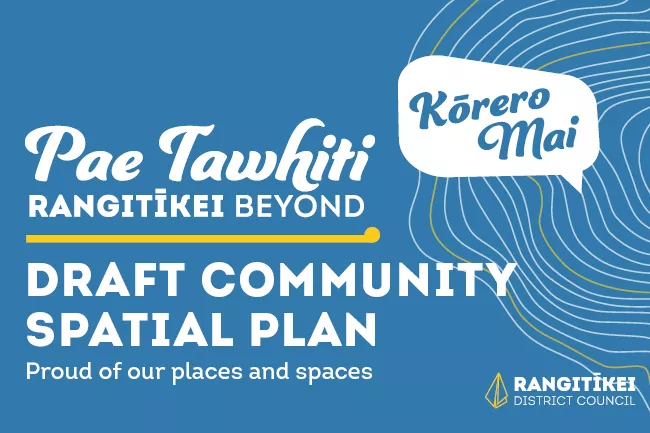 The public consultation for our Community Spatial Plan, Pae Tawhiti Rangitīkei Beyond, is now open and we want to hear from the Rangitīkei community!
Our draft Community Spatial Plan was developed from community feedback and outlines the blueprint for how we want the Rangitīkei district to develop over the next 30 years. To make sure this document captures the needs of our community, it's important that we hear your thoughts on our draft plan.

What do you feel is most important for Rangitīkei over the next 30 years?

How do you see Rangitīkei growing?

What should we prioritise first?

Share your thoughts on our district's future by making a submission. Have your say by 5pm, Tuesday 25th April 2023.
Making a submission is simple - you can:
For more information about the Community Spatial Plan, please visit our webpage here or contact Katrina Gray at 0800 422 522 or katrina.gray@rangitikei.govt.nz.
Hear Katrina talking about the draft Community Spatial Plan and the future of our district on TV 1's Breakfast.