Staging success for our community
May 24, 2023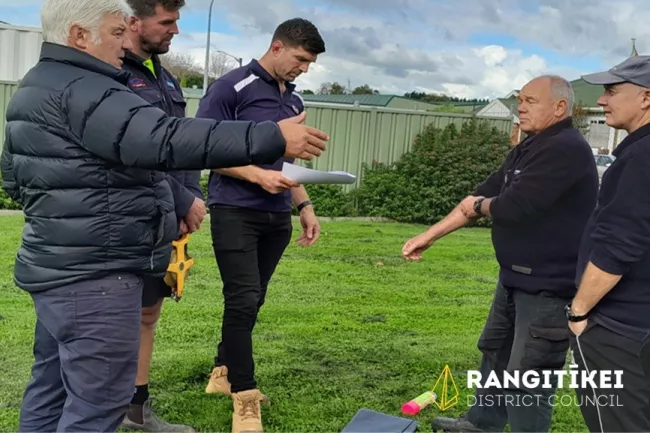 Outdoor entertainment is stepping up a whole new level. A new stage being built on the Village Green, on Broadway in Marton, opens up a new dynamic for outdoor entertainment, and the opportunities for local and out of town performers.
Having a stage built on the Green is an idea that has been around for several years. With great partnering from Marton's Rotary and Lions clubs, Michael and Aiden Fitzgerald from Totalspan Whanganui and Rangitikei District Council the idea is now a reality.
Rotarian Dave Wilson says Totalspan have provided the materials for the first part of the project at "a significantly reduced cost" and have offered their labor for free. That first step will be a large lean-to roof held up by five large poles. The next part will be building a wooden stage under the roof, with steps and a ramp for access. Rangitikei District Council, which owns the site and McIlwaines Mitre 10 is also helping with materials for the project. Richards Construction will build the decking part, with help from Rotary and Lions.
Dave says planning for the stage started back in 2019, and it's great to see it finally taking shape. "The Village Green has great potential as a community space, and we hope the stage will be an important way to get it used for more events."