Why work for us?
Working here

We could tell you Rangitīkei is a diverse region and we provide essential services like road maintenance, libraries, recreation areas and subdivision. But you probably already know that.
Better that we tell you that we're a small team, working closely together, and staff have real variety in the type of projects they'll get involved in, and the skills they learn.
Here at RDC, everyone plays a part in what we do. So no matter where you work, you'll be making a contribution to what happens in our community.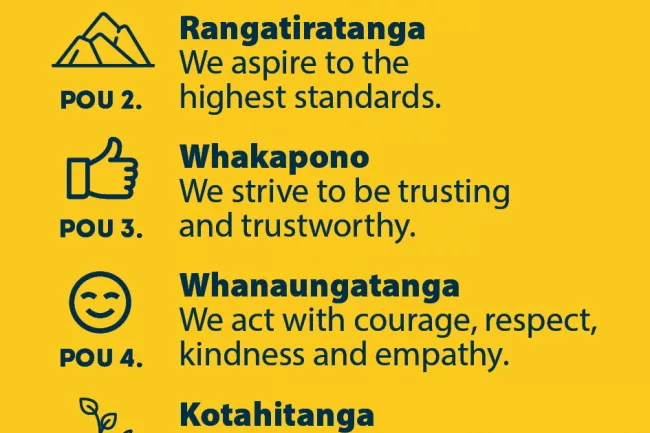 Why join us?
Whether you're looking for a part-time position or long-term career, you'll find a rewarding and challenging experience here. RDC is not just a great place to join – it's a great place to stay.
The way we do things here
Our values and culture come to life in our people - culture being the way we behave, communicate and interact with each other and our community. Being part of a team is important to us. From a team perspective, because we are small we can do things a little differently and we celebrate that. Each area has its own unique personality, while working within a framework of shared business goals and values. Our values are critical to our decision-making and interactions with each other.
And if that is not enough..

Being an equal opportunities employer we value difference and diversity. Our benefits are based on choices, such as flexibility and we are committed to developing our people.