Welcome to the Rangitikei District libraries and Information centers newsletter. This is where we will keep you posted with news, events, programs, and any other new information which may be of interest to all patrons across the district. July/August Newsletter - PDF 526KB
Read More...

The Library catalogue, (Koha) has been upgraded overnight. If you experience any issues please let us know. Thank you for your patience during this time.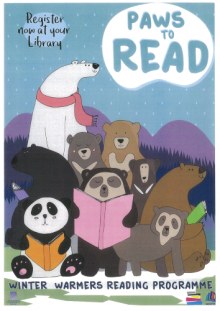 Winter Reading Programme is running at the Taihape Library. Read books and receive incentives. Pop into the library and see staff for more information.