Welcoming Communities Officer Vacancy
August 24, 2021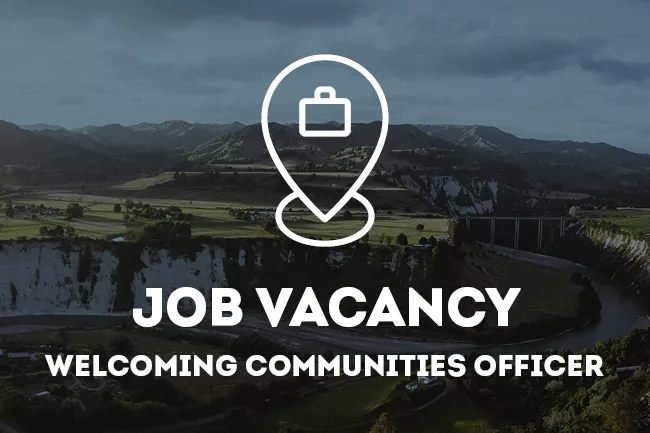 Our Community Development Team has created a new an exciting role, Community Development – Welcoming Communities Officer, based in our main office in Marton. This is a .5 FTE, fixed term contract. In this role, you will be implementing and coordinating community development and well-being initiatives, including the Welcoming Communities Programme for our District. This involves activities to support and empower the cross-sector collaboration of partners and community stakeholders, strengthening the community's well-being and Council's connection to the newcomer and migrant community.

If you're interested in joining a great team in a forward-thinking organisation, and being part of a team that's committed to excellence, apply now!
See our Current Vacancies for a copy of the Job description and to apply online.

The Rangitīkei District Council is an Equal Employment Opportunity employer.