Condolence for Her Majesty Queen Elizabeth II
September 09, 2022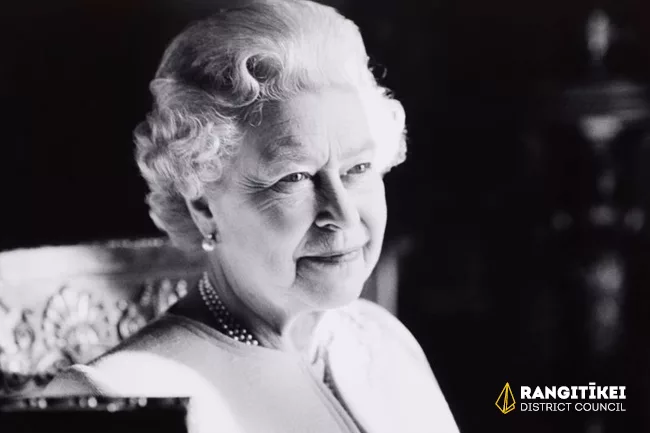 Share your condolences
12 September 2022
We now have books of condolences available for you to share any messages or memories of Her Majesty Queen Elizabeth II.
These can be found at Te Matapihi - Bulls Community Centre, Marton Library and Taihape Library and will be available to sign during opening hours. If you're unable to visit these sites, there are national condolence books which you can sign and leave messages at by emailing condolences@dia.govt.nz
For more information on how Aotearoa New Zealand is mourning the death of the Queen, please visit the Governor-General's website below.
This website will be updated regularly as new information becomes available. www.gg.govt.nz
---
A condolence message from Mayor Andy Watson on behalf of Rangitīkei District Council
2pm 9 September
"It is with sadness that I learned this morning of the passing of Queen Elizabeth. I, like just about everybody else, have grown up recognising her as The Queen and head of our Commonwealth. For me personally, within our family I have cherished a photograph of my grandfather with The Queen at the time of her tour of New Zealand in 1953. Like the rest of the country our thoughts are with the Royal Family at this time. We will organise books of condolences to be held at our Council buildings for members of the public to write in.In memory, Andy Watson - Mayor."
---
A message of condolence for Her Majesty Queen Elizabeth II
9 September 2022
Today we would like to offer our condolences to the Royal Family on the passing of Her Majesty Queen Elizabeth II; a cherished mother, grandmother, monarch and leader. Serving as Queen for over 70 years, we know that many of our community will join the people of the Commonwealth in remembering and honouring her remarkable service.
We will be lowering the flag on Memorial Hall in Marton to half-mast for at least the next ten days. Books of condolence will be available for the community to sign next week and we will update you on where these can be found shortly.
Queen Elizabeth II
1926 - 2022
Rest in Peace
---