Have you voted yet?
September 30, 2022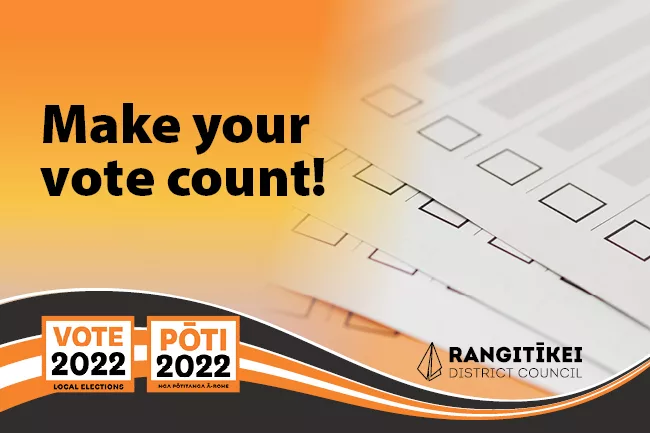 Voting for the Rangitīkei District Council's local election closes soon, but you still have time to cast your vote!
We're almost two weeks into voting and we've only had 18.90% (as from Friday 30 September) of eligible voters return their voting papers. That's just over 1 out of every 10 eligible people in our district. This is following a trend around the country - but we know we are better than this!
Come on Rangitīkei - have your say and make sure your papers are in the post by next Wednesday 5th October or drop them off at either Te Matapihi; Marton Library or Council main office in Marton; the Taihape Library / Information Centre; or the Hunterville Village bookshop by midday Saturday 8th October.
If you need assistance to vote, contact Council's Deputy Electoral Officer Carol Gordon on Carol.Gordon@rangitikei.govt.nz or call 06 327 0099.
For more information and details on all candidates visit Local Government Election 2022.