Investing in tiny homes
October 05, 2022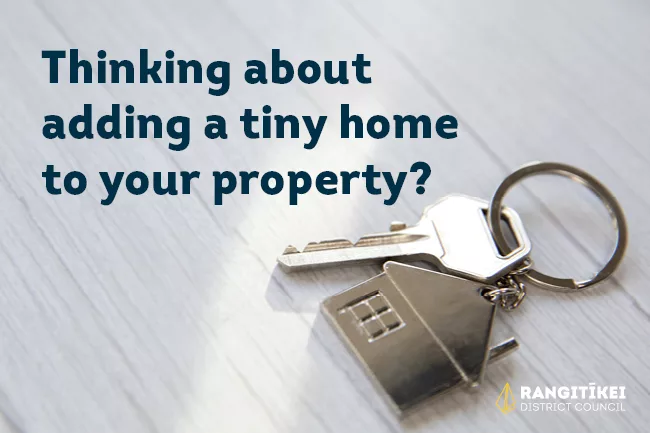 Guidance available for Rangitīkei residents investing in tiny homes.
As an increasingly popular solution to a stretched housing market, owners of tiny homes are on the rise, and so too is confusion around whether some of these homes are classed as buildings or vehicles.
To ensure people are aware of what regulations may apply to their tiny home, Rangitīkei District Council is encouraging those interested in tiny houses to check out the recently released guidance from MBIE.
Rangitīkei District Council Manager Regulatory Services, Johan Cullis, says that there are rumours circulating that there have been changes to the building regulations that impact tiny home buyers.
"This can lead to people making decisions without understanding what regulations their new tiny home needs to meet. For example, while some tiny homes have wheels and may be sold as vehicles - once they are in place, with wheels removed and a new deck surrounding the home, then they are classed as buildings and subject to the building code. "
"The new guidance from MBIE is designed to make the process much more accessible; including how to identify the difference between what is classed as a building and what is classed as a vehicle."
As an affordable and cost-effective way to buy or rent a home; Cullis says that people are sometimes getting caught unawares by additional costs associated with tiny homes.
"We really want to help inform the buyers and sellers of these homes of their responsibilities up front so that they don't end up with any surprise consent bills or unexpected extra work.
"We're here to help, and we can work together to make sure there are no nasty surprises for you along the way."
The Ministry of Business, Innovation and Employment (MBIE) can be found here.
If you still have questions about your tiny home project, you can contact the Rangitīkei District Council Building Services Team on 0800 422 522.