Koitiata Community Hall receives major upgrades
September 29, 2022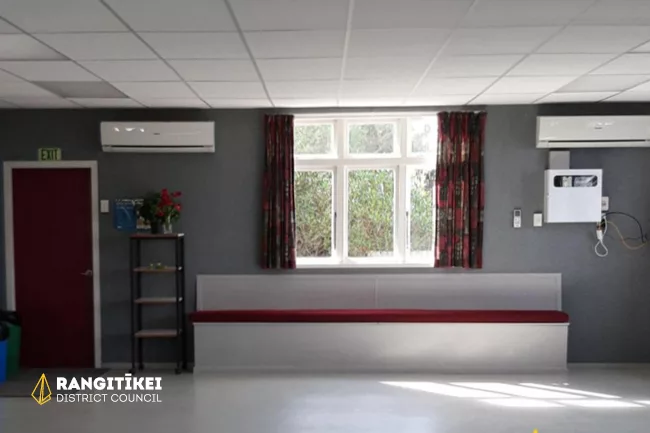 It's amazing what can happen when a community comes together.
The Koitiata Community Hall is situated in a little village of 115 homes, better known by some as Turakina Beach. First built in the late 1970's by volunteers from the village, the Hall is owned by Council with the Koitiata Hall Committee keeping the Hall running and managing the upgrades.
In the past decade alone, major improvements have been done to the Hall through the village's hard work and determination (and a lot of volunteer hours). These include; new kitchen units and bench tops, Council replacing the Hall roof, gas hot water, new insulation, and the addition of a new accessible entrance and toilet facilities. As well as major upgrades, the community have come together to fundraise for new equipment like tables, chairs, heat pumps and, most importantly, pie warmers.
Used weekly for all sorts of activities and functions, the Hall is a fantastic community asset and one of the best maintained Halls in our district.
Improvements could not have happened without the support of the Dudding Trust and Four Regions Trust; alongside the incredible Koitiata Hall Committee and the many residents and businesses who have had a hand in making the Hall the heart of their community.