Progress Results for the 2022 Local Body Elections
October 08, 2022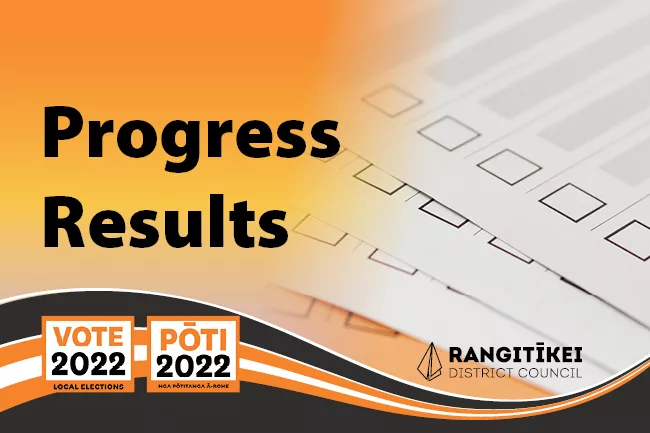 The progress results for our local body elections are now available.
Please note; final votes from today and yesterday are still being counted so results are subject to change.
Our final results is expected on Thursday, 13 October, and we will update any changes to these progress results tomorrow afternoon.
Thank you to everyone who had their say for the future of Rangitīkei District Council.