Rangitīkei farewells outgoing elected members
October 07, 2022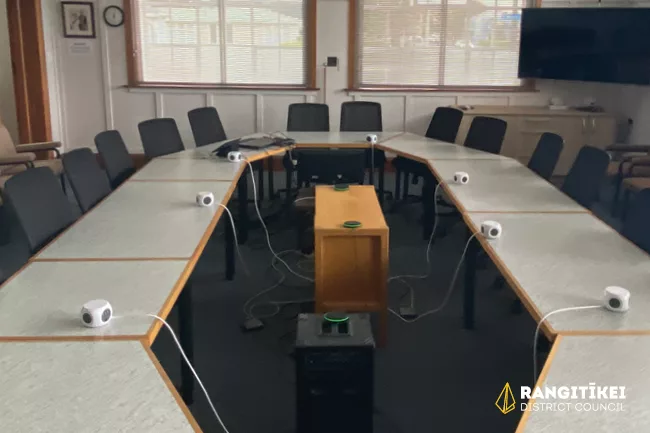 Rangitīkei District Council has farewelled decades of experience at its last meeting before local body elections.
The council held its final meeting of the electoral term last week where the members not standing for re-election joined together in the Council chambers for the last time.
Mayor Andy Watson said that it was important to acknowledge the work of outgoing Deputy Mayor Nigel Belsham and councillors Cath Ash, Waru Panapa and Angus Gordon.
"Personally, and on behalf of Council, I want to thank the retiring members for their contribution to the district and their dedication to these roles. It's been an interesting term, with COVID-19 and major national reforms posing significant challenges.
Councillors Belsham, Ash and Gordon have served three terms, with Panapa serving one term.
"In particular, I'd like to acknowledge Councillor Gordon and Deputy Mayor Councillor Belsham who have had the added responsibility of chairmanship of committees where their input has been invaluable."
The first council meeting with new members will be on Tuesday, 25 October at 6pm when the new mayor and councillors will be sworn in.