Strengthening Earthquake-Prone Buildings Presentation
October 07, 2022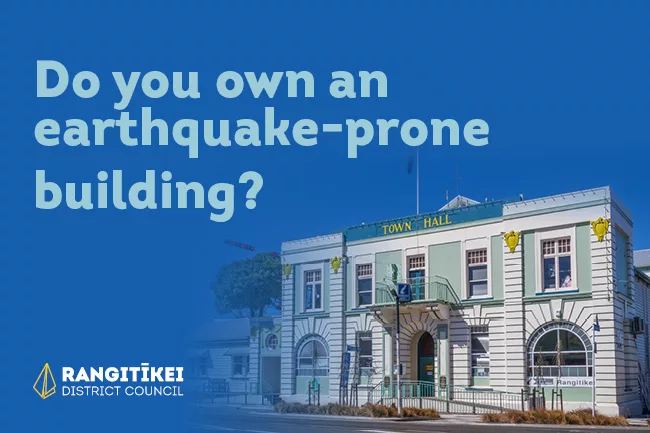 Do you own an earthquake-prone building?

We are hosting a free presentation to discuss how to future-proof earthquake-prone masonry buildings in town.
Following an introduction from Mayor Andy Watson, hear from our keynote speakers:
Arthur Morgenstern, Company Director at Seismic Performance Ltd
Geoff Wilson, Proprietor of the Treasure Trove
Graeme Bodley, Principal Adviser and Director of Greenstone Insurance.
They'll be sharing their insights about the process for earthquake strengthening, what support is available, and how earthquake strengthening and insurance cover can add to the asset value of your property.
Guests are invited to stay after the event to network and to talk directly with the keynote speakers. Tea and coffee will be available during the event.
If you are unable to attend in person, this presentation will be live on Zoom.
Please register your interest with: Jaime Reibel - Strategic Advisor Economic Development by calling 0800 422 522 or emailing jaime.reibel@rangitikei.govt.nz
This event is co-sponsored by the Rangitīkei District Council and the Taihape Community Development Trust
Event details:
When: 9am – 12pm, Friday 14 October
Where: Kōkako Hall, located on Weka Street
(follow the road all the way to the end to the green corrugated fence), Taihape