Marae / Hapū / Iwi
This map shows the marae locations in our District.
Please note this map is for general purposes only and may not be accurate. We will continue to update this map when new information is available.
For more information regarding marae, hapū and iwi in our District contact our Strategic Advisor - Mana Whenua on 0800 422 522.
---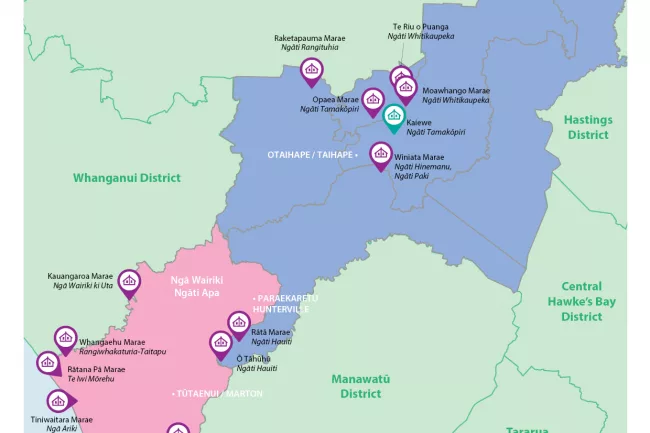 Click for larger image.