Deputy Mayor confirmed at Inaugural Council Meeting
October 26, 2022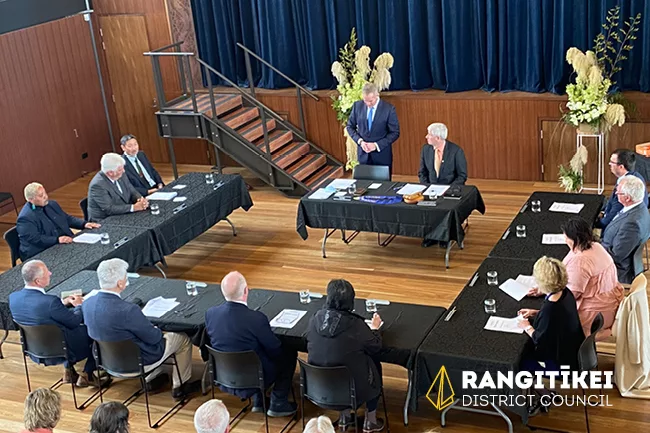 Mayor Andy Watson has named Councillor Dave Wilson as Deputy Mayor at the inaugural meeting of the Rangitīkei District Council on Tuesday 25 October.
After interviewing all of the Councillors, Mayor Watson says that he knows that Councillor Wilson has full support in his new role.

"It was thrilling to have him accept the position, and I look forward to working with him over the next three years."
Deputy Mayor Wilson says he is looking forward to this new challenge.
"In particular, I am looking forward to supporting the Mayor and Council as we enter a challenging time of RMA reforms, the Three Water Reforms, and the Future for Local Government Review."
Deputy Mayor Wilson has been on Council for six years, and has held the role of Chair of Assets and Infrastructure Committee Chair for three years. He is now entering his third triennium.