New facility manager for Marton and Taihape Pools
September 08, 2022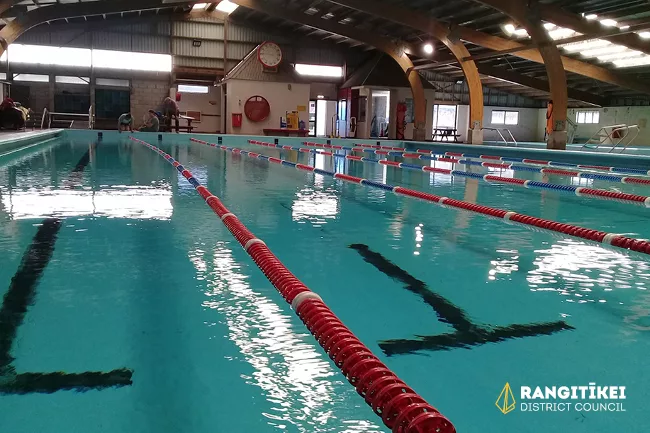 CLM selected as facility manager for Marton and Taihape community swimming pools.
Following a robust tender process, Rangitīkei District Council has announced that Community Leisure Management (CLM) has been selected as the new facility manager of the Marton and Taihape community swimming pools from 1 October 2022.
Rangitīkei District Council Chief Operating Officer Arno Benadie says that the shift in management will provide opportunities for staff development and add value to the community.
"When we were looking at awarding this contract, we looked at key areas; experience in successful pool management, community focus and engagement and innovation. CLM scored highly across the board and we are excited to see the benefits for our community."
CLM Marketing and Business Development Manager Tom Mann says that they are gearing up for a fantastic summer in Rangitīkei with a new range of services and programmes - and plenty of familiar faces on staff.
"We're in the process of getting our team together and can't wait to bring in a bunch of exciting new programmes to the pools in Rangitīkei, including our award winning SwimMagic swim school, always popular aqua aerobics, birthday party packages and Friday Pool parties!"
Mr Benadie says that CLM's focus on keeping things local was an important factor.
"CLM is already on the ground and getting to know the community, advertising jobs and preparing to be ready to go come October. The team in Rangitīkei will be supported by the wider CLM team's highly trained and skilled staff which will also provide our people with opportunities for professional development."
Mr Mann says that the team are looking for opportunities to engage the community outside of the facilities.
"We are keen to hear what locals want from us as a provider. Look out for our stakeholder hui where we will give the community the opportunity to give feedback on what they want to see at their pools."

Visit Swimming Pools for more information about our community pools.