Project to improve drinking water for Marton community moves ahead
September 08, 2022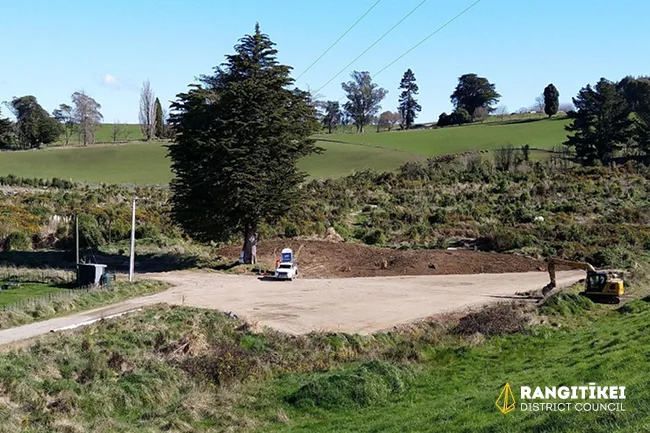 Work to improve the consistency of drinking water in Marton is moving ahead at pace with Rangitīkei District Council today announcing the drilling of a second borehole at Tūtaenui Reserve.
The bores are a key part of the Marton Water Supply Strategy, a project that aims to provide Marton with a fit-for-purpose and consistent water supply that will accommodate the towns growth.
Rangitīkei District Council Chief Operating Officer Arno Benadie says that this is a project that means a lot to the Marton community.
"Every year in spring and summer, the water in the Marton dams experience significant algae blooms. While the treated drinking water is completely safe for consumption, Marton residents notice differences in the colour, odour and taste of their drinking water which can be concerning."
"The new bore will work alongside an existing bore at Tūtaenui Reserve and significantly increase the volume of groundwater that can be accessed. The water accessed through these bores is much more consistent than water from the Marton dams which means we can fine tune the treatment and keep the drinking water consistent all year round."
Rangitīkei District Council are working in partnership with Manawatū District Council to deliver the project, with Wanganui Well Driller commencing drilling the second bore shortly. The next phase of the project will be to construct a new water treatment plant to replace the current 100-year-old facility.
"We are aiming to complete the project by mid-2024. In the meantime, we're going to be making sure we get messages out to the community to reassure them that the drinking water continues to be safe, and of the option of the free filtered water station available in Marton year-round."
To stay up to date with the progress of this project see Marton Water Supply Strategy.