Information Services Support Assistant Vacancy
May 15, 2023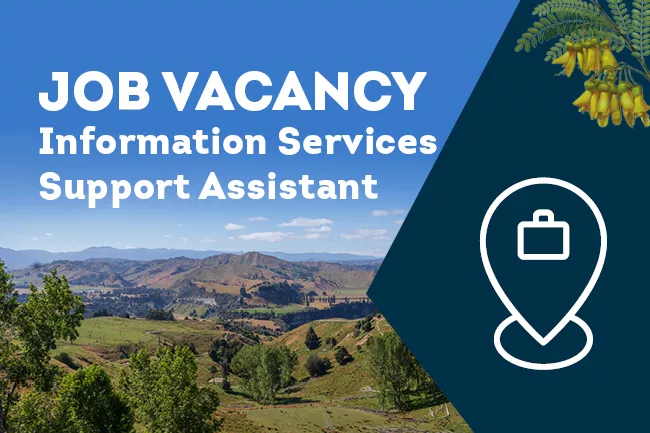 We are on the lookout for someone to join the Information Services Team to provide support for the monitoring and maintenance of Council Information Technology Systems.
This is an entry level role, and you will be part of a team working to ensure that our Council systems operate at optimal efficiency, and that the maintenance and implementation of systems are carried out to maintain business continuity.

You'll be working within a friendly and supportive team that is committed to improvement, not just for the sake of change but to provide real and long-lasting benefits.
This is a full-time permanent role based in Marton.
We are keen to hear from suitable candidates who have, or can develop, what we are looking for.

See our Current Vacancies for a copy of the Job description, and to apply online.
The closing date for this role is 5.00 pm on Sunday, 28 May 2023.