Rangitīkei district welcomes eight new citizens at Citizenship Ceremony
March 03, 2023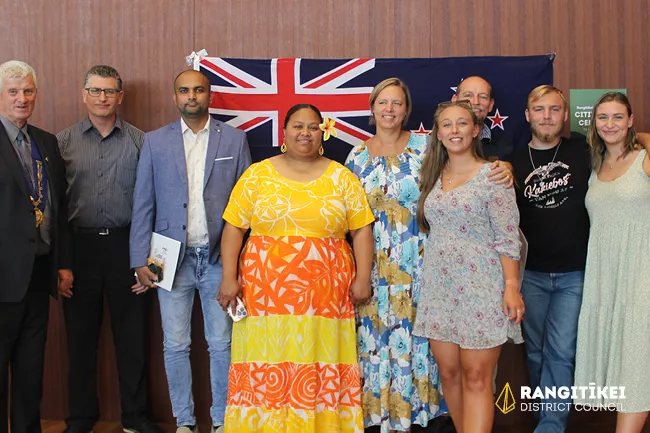 This week we had a very special Citizenship Ceremony, as we welcomed eight new citizens from four different countries into our community including our very own staff member Karin Cruywagen and her whānau.
As an important part of the process of becoming a New Zealand citizen, the ceremony marks the official awarding of citizenship, allowing candidates to publicly declare their allegiance to Aotearoa New Zealand and for our community to welcome them on behalf of all New Zealanders.
We'd like to offer our sincerest congratulations to everyone who received their citizenship this week!