Supporting those affected by Cyclone Gabrielle
February 17, 2023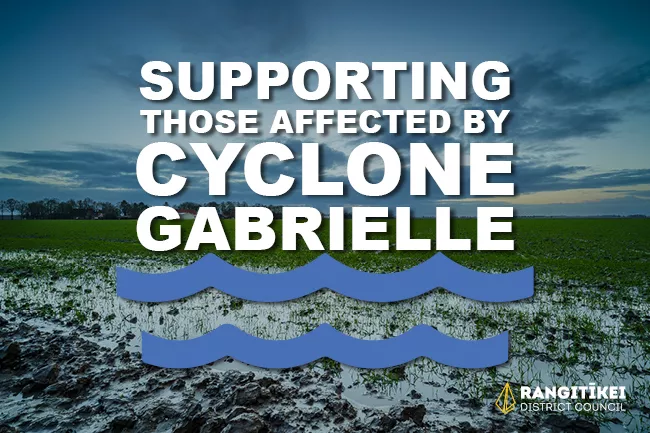 Our friends and whānau on the East Coast have had it pretty rough this week, especially those in Hawke's Bay. If you would like to support some of our neighbours who've been affected by Cyclone Gabrielle, the best way you can do this is by providing financial support. You can do this by donating to some of the registered charities or the Givealittle page listed below.
Civil Defence groups across affected regions are asking people not to donate goods such as blankets, food and clothing. While many people affected by the Cyclone will be needing donated goods over the coming weeks, these communities are currently focusing their attention on taking care of people, getting infrastructure back running and cleaning up. Many roads are still impassable, especially around the Hawke's Bay and teams on the ground don't have the facilities, time or people to sort through donations, so please hold off for now.
Council intends to set up a Mayoral Relief Fund for residents in our District to contribute to.