Marton Drinking Water Update
December 14, 2022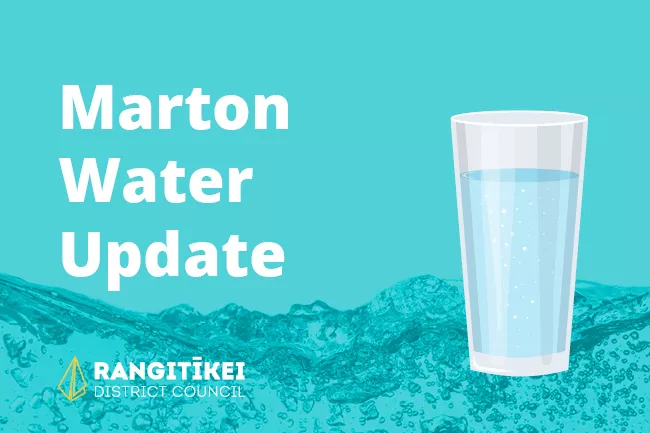 Marton's water may change as we enter the warmer months due to increased water consumption, lower water levels in our reservoir and significant algae blooms.
During the Spring and Summer, our current treatment plant cannot remove all of the taste and discolouration caused by the algae blooms. Although our water is tested frequently and is safe to drink, we know many people prefer not to drink it because the colour, smell and taste can be unpleasant.
We're working hard to provide long-term solutions to fix the problem - like drilling a new borehole at Tūtaenui Reserve as the main water source and designing and refurbishing the water treatment plant.
While this work is being done, we'd like to remind Marton residents that free filtered water is available year-round from the Marton RSA and Citizens Memorial Hall if the water does change.
For more information about our Marton Water Supply Strategy, visit our website: https://www.rangitikei.govt.nz/district/projects/marton-water-strategy