Waste Transfer Stations in our region
There are Waste Transfer Stations in : Bulls, Hunterville, Mangaweka, Marton, Rātana and Taihape.
The hours differ between each of the transfer stations so please check before setting off.
Please note that all Waste Transfer Stations are closed on the following days:
New Year's Day, Day after New Year's Day, Wellington Anniversary, Waitangi Day, Good Friday, Easter Monday, Anzac Day, Matariki, Queen's Birthday, Labour Day, Christmas Day and Boxing Day.

If you are visiting the Marton, Bulls or Taihape waste transfer stations, please remember to bring your EFTPOS card as there are no cash-handling facilities.
Waste Transfer Station Information Brochure
Greenwaste
Greenwaste is a material that is plant based.
The Rangitīkei Waste Transfer Stations will accept:
Branches
Leaves
Grass clippings
Bark
Please advise the attendant on arrival if your grass clippings have been treated with the poison clopyralid.
In order to successfully compost our greenwaste we cannot accept any of these items mixed in with greenwaste:
Plastics
Steel
Stones
Concrete
Treated timber
Flax and cabbage leaves - dump them in rubbish pit
Expect your load to be inspected upon arrival for any of these prohibited items. For more information phone 0800 422 522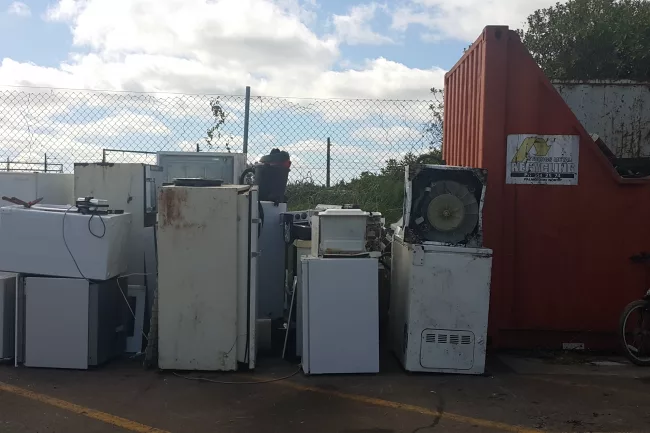 White ware (except refrigeration) is free to recycle at our transfer stations. Refrigeration has a de-gassing fee of $17.