Dog Exercise Areas
Dogs require regular exercise; however, there can be conflict between dog owners and other park users. We ask that you respect other people's rights to use reserves and beaches when exercising your dog.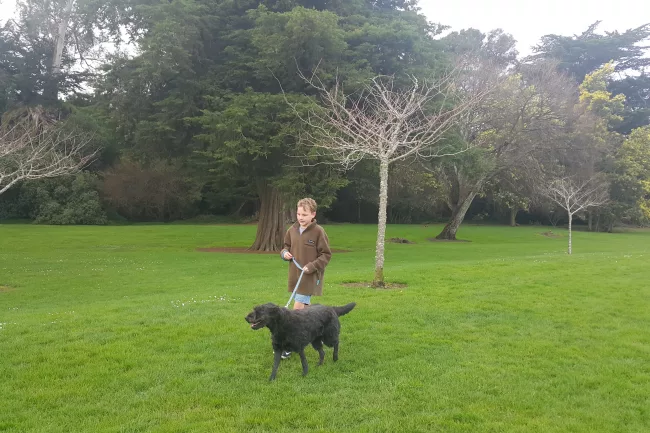 Dogs are welcome at Bulls Domain (just keep them off the kids playground and playing fields)
When setting up "Exercise and Prohibited areas" the Council has an obligation under the Dog Control Act 1996 to have regard to the exercise and recreational needs of dogs and to minimise danger, distress and nuisance to the community.
In exercise areas, including beaches, dog owners can exercise their dogs off-leash and must:
Keep the dog under direct control at all times
Remain in the designated dog exercise area with their dog
Pick up dog faeces and place them in a rubbish bin
The following areas within the District are designated dog exercise areas:
Bulls Domain - Domain Road, Bulls
Turakina Domain - Cameron Road, Turakina
Taihape Memorial Park - Kokako Street, Taihape
Robin Street - Taihape
Sir James Wilson Park - Rira Street, Marton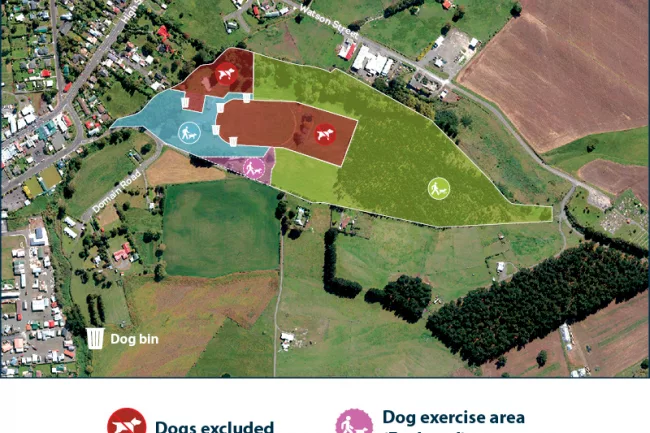 Bulls Domain - Dog Exercise Area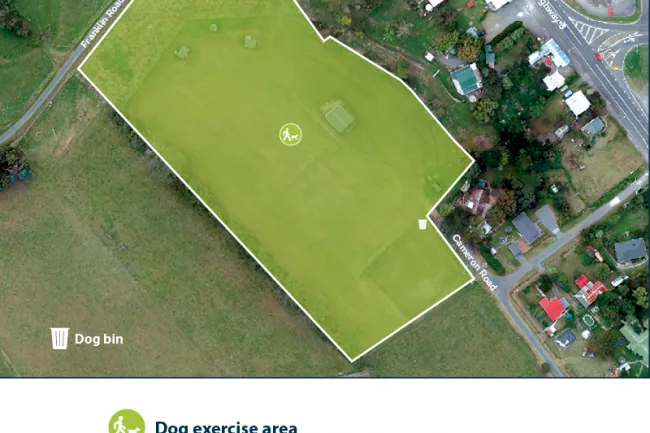 Turakina Domain - Dog Exercise Area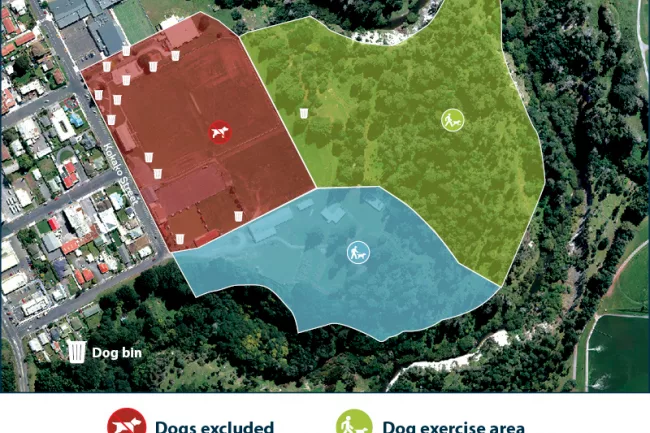 Taihape Memorial Park - Dog Exercise Area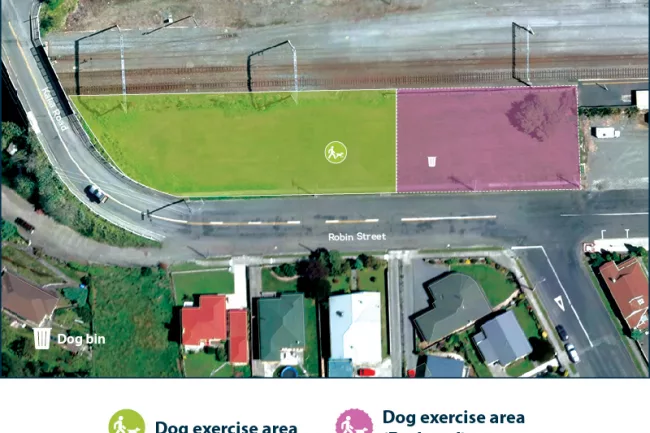 Robin Street, Taihape Dog - Exercise Area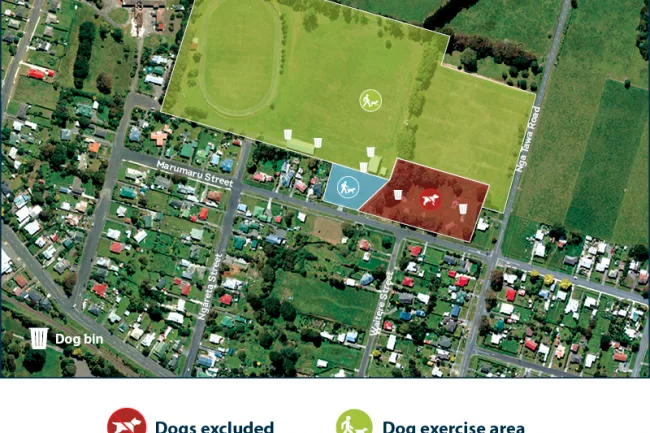 Sir James Wilson Park - Marton Dog Exercise Area