Inspection Bookings
Inspections are required at various stages during the building work in order to confirm work is compliant. Inspections are further a condition of your building consent being granted by the BCA, see Section 90.
There is a wide range of inspection types eg. for a simple dwelling the list might be: Siting and foundation/ subfloor, wall and roof framing/pre-cladding / pre-line/ plumbing and drainage/ post-line/ and final. Generally the cost of the full number of inspections is added to the final consent invoice.
For more information email building.services@rangitikei.govt.nz
PLEASE NOTE: THAT INSPECTIONS CANCELLED WITH LESS THAN 24 HOURS NOTICE COULD INCUR THE INSPECTION COST.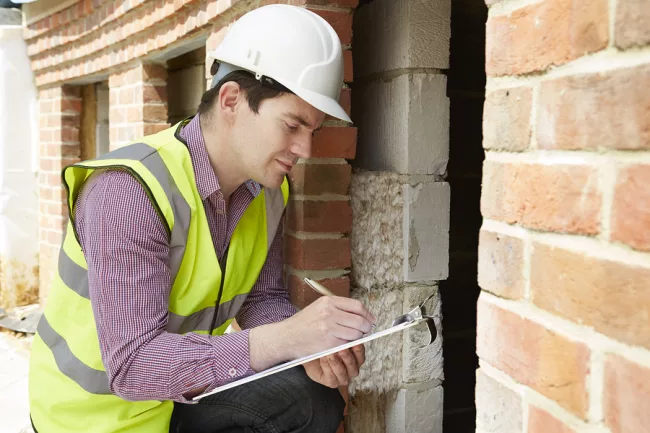 The Building Consent will indicate when inspections are required. It is the responsibility of the Builder to ensure that the appropriate inspections are booked and to ensure the Building Consent is on site.
The Council requires at least 48 hours notice when booking an inspection. Inspections are undertaken between 8:15am to 4:00pm Monday to Friday. Inspections will not take place if there is no personnel, granted Building Consent on site and/or the site is deemed unsafe. Where possible the team will attempt to work around your specific time requests.
Further costs will be incurred by the Property Owner if a re-inspection is required.
The purpose of the inspections is to verify that construction is as per approved plans. It is important that work does not progress past each stage until the appropriate inspection has been undertaken and been passed by an inspector.
Appropriately safe means of access is to be provided for inspection staff where above ground inspection is necessary.
The outcome of an inspection and any site instructions issued will be recorded electronically and hard copy provided.
If an inspection identifies non-compliant work a number of possible actions may result. These include; a stop work instruction, conditional continuation, a Notice to Fix issued and/or an instruction to apply for an amendment.
At the end of the building work, a final inspection will be carried out to ensure all works complies with the granted Building Consent and NZ Building Code.
Once the final inspection is passed and the Code Compliance application form is received. The Council has up to 20 working days to issue the Code Compliance Certificate.
If any further costs are owed, the Council will issue an invoice to the Property Owner. Once paid, the Code Compliance Certificate will be issued.
NOTE: If the building contains Specified System(s), the New or Revised Compliance Schedule and Compliance Schedule Statement will be issued the same day the Code Compliance Certificate is issued.